With the winter months creeping closer we need to look at the best cycling baselayer for women. There are many good products to choose from but which is the right one for you?
We have scoured the market for you and here are our choices including our top pick the Under Armour ColdGear.
Let's have a look at what's out there.
Under Armour Women's ColdGear Authentics Compression
As with the mens version we reviewed in the mens top baselayers post, Under Armour takes our top spot.
This baselayer is very comfortable to wear and due to its fabric design which stretches in all directions, the Under Armour ColdGear fits snugly to most body shapes.
The fabric was initially developed to draw moisture away from the skin (wicking) and this baselayer does that very well indeed.
The ColdGear also has a flat lock seams to reduce chafing and "odor technology" to minimize the post ride fragrances! All round performer puts the Under Armour on pole position of our best cycling baselayer for women.
What we like
Fabric stretches in all directions for snug fit
Full size range
Multi-colors, sleeve length and neck styles available
Flat lock seams prevent chafing
Cold and hot weather versions available
What we don't like
GORE WEAR Women's M W Windstopper Base Layer Shirt
Gore Wear, or as it used to be known, Gore Tex has been on the market for decades and for decades has been developing specialist fabrics and garments. The Winstopper is a great example and is claimed by the manufacturer as totally windproof.
It is remarkably comfortable to wear and although we couldn't test the windproof claim, it certainly performs well in all other areas. It has Windstopper inserts on the front, over the shoulders around the kidney area. It is made from a very thin fabric that absorbs moisture very well and dries quickly.
This is an excellent piece of kit that you will not be disappointed with.
What we like
Highly effective in windy conditions
Water resistant
Breathable fabric
What we don't like
Castelli Women's Flanders 2
Another company that features in our mens baselayer report also makes our list of best cycling baselayers for women.
Castelli have a very wide range of cycling gear and it is all high quality merchandise.
The Flanders 2 long sleeve baselayer has all the features you would expect including flat lock seams, it is highly breathable  but also has a "SottoZero" fleece material on the inside to make it a very warm baselayer.
What we like 
Stylish
Well constructed by a renown company
Excellent in freezing weather
Good fit for most body shapes
What we don't like
Le Bent Women's Le Base Layer
The Le Bent womens baselayer is going back to the traditional materials used by cycling gear manufacturers in the past, well almost.
Le Bent have blended merino wool, which you would expect, with bamboo, which you wouldn't. The bamboo, which is actually a grass, is used to make Rayon which is then blended with the wool.
Of course merino wool is one of the softest materials and feels absolutely wonderful against the skin. Decent wicking properties make this a very good base layer and overall the Le Bent is very well put together. Also it doesn't hold the odors normally experienced with synthetic fibers.
What we like
Softest feel against the skin
Four-way stretch to fit most body shapes
Doesn't hold odors
What we don't like
A little pricey
Can lose its shape when washed over and over
Craft Progress Active Extreme Women's Baselayer
This well priced baselayer is proving increasingly popular with cyclists. Craft,a company of Swedish origin, is probably better known for their ski wear but this baselayer is just as good for cycling as it is on the slalom.
The baselayer is 100% polyester but differs from our earlier choices as it has a unique channel lock design which traps air and therefore heat. Comfortable to wear it is suited to colder conditions. Definitely worth a look.
What we like
Good in cold conditions
Comfortable
Well priced
What we don't like
Sleeves have a habit of riding up
Things to consider when buying best cycling baselayer for women
Type of Riding
The type of riding you intend to do will influence your choice when buying the best cycling baselayer for you.
If you are a "head-down" aggressive type of rider then you will probably be looking for a more lightweight baselayer, whereas if you are more of a Sunday afternoon tourer, a mid or heavyweight may be the best call.
What Material?
The traditional material has always been merino wool, this is why we have included this option in our article. Synthetic fibers have many excellent qualities and kit would be fair to say there are pros and cons for each.
Wool is definitely the softest to the skin and it does help deal with the interesting fragrances in the armpit regions better than synthetics. Synthetics are generally easier to take care of and some of the performance textiles have great heat retention and wicking properties.
The choice ultimately is up to you, it is whatever you feel happiest with.
Fit and Shape
The fit and shape of your baselayer is important too. Ideally the baselayer should fit snugly against the skin. Some people opt for looser fit baselayers but then you are trading off their ability to draw away moisture from the body. Snug is good.!
Caring for your base layer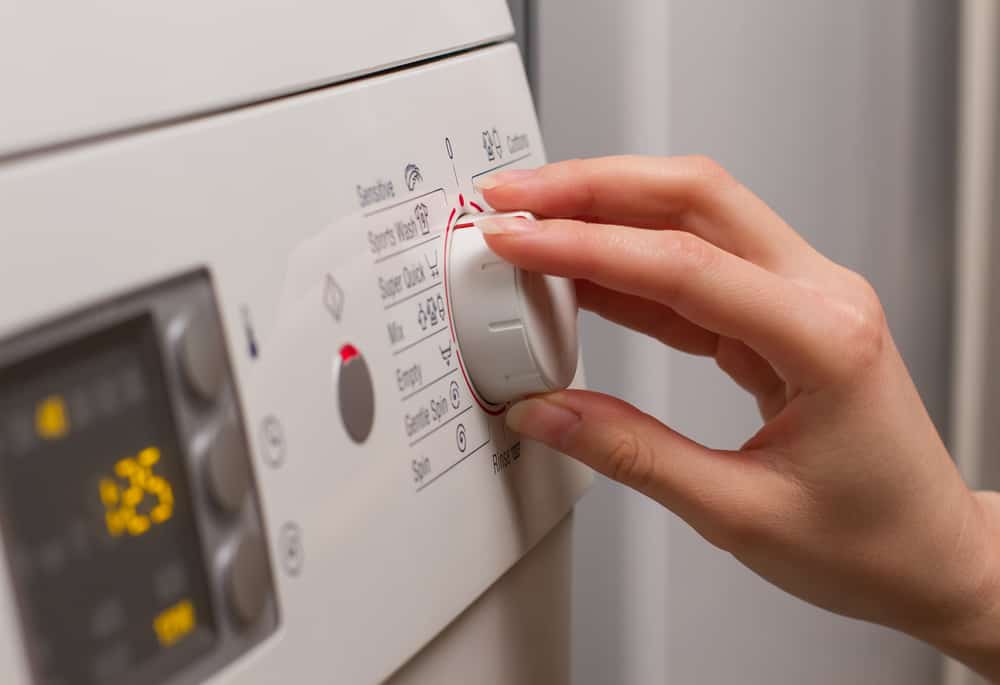 As with all clothing, baselayers need to be looked after if they are to serve you well.
All the baselayers we have shown you come with their own specific care instructions. If you follow these instructions then your baselayer will feel good and perform well.
They are not super critical but wash temperatures are important, that is if you want your baselayer to fit the next time you put it on! Even the Le Bent merino wool baselayer can be machine washed just be careful what products you use. In a sentence. Read the label!
Best Cycling baselayer for women – FAQs
Q.What is a cycling baselayer?
A. A cycling baselayer is a garment that a cyclist wears underneath his regular cycling jersey. The baselayer is worn to add insulation (keep the rider warm) and also to promote wicking to move the sweat away and help your body regulate its temperature.
Q. What is the best cycling baselayer for women?
A. In our opinion the Under Armour Women's ColdGear comes out on top in most of our categories. We feel it is all round the best  cycling baselayer for women.
Q. Are cycling baselayers different for men and women?
A. Yes.The cut and shape of baselayers for men and women are different. The differences in cut reflect the proportions and the woman to ensure there is a snug fit all round.
Q Are cycling baselayers for women worth it?
A. We certainly think so as do many hundreds of thousands of wearers. If you want to carry on cycling through the colder months, we feel a baselayer is essential.
Even in the warmer times you may probably want to wear a baselayer to help draw the perspiration from your skin and make the whole ride far more enjoyable.
Conclusion
We hope that our report had helped you find your particular best cycling baselayer. As with most subjects in the cycling world, much is down to personal preference, we just hope you found this article useful.