With winter just around the corner, it's the right time to be looking for the best cycling baselayer to keep you on the saddle in the colder months.
With so many products on the market at this time, it would be easy to get bogged down and finish up not knowing what to do.
We have looked at what there is out there and found what we believe is the best cycling baselayer for you.
Okay,here's what we found.
Under Armour Cold Gear Long Sleeved Compression Shirt
Back in 1996, Under Armour Executive Chairman Kevin Plank was selling sports clothes out of his car's trunk.These days the Under Armour logo can be seen just about anywhere.
Originally designed by Plank when he was special teams captain of the University of Maryland football team, the fabrics were specifically made to draw away sweat (wicking).
This compression shirt is in a long,long line of products in the Under Armour range and is a brilliantly designed and constructed garment that will keep you warm and dry in colder weather.
What we like
Fabric stretches in all directions for snug fit
Full size range
Multi-colors, sleeve length and neck styles available
Flat lock seams prevent chafing
Cold and hot weather versions available
What we don't like
Can be "smelly" in armpits after a long ride
Pearl Izumi Men's Barrier Long Sleeve Base
Pearl Izumi has been in existence slightly longer than Under Armour. Founded in Japan in 1950 one of the family raced for the Japanese cycling team. Concentrating only on cycling gear Pearl Izumi are seen on the tops and bottoms of cycling men and women the world over.
The Transfer long sleeve base layer is made from a 100% polyester material that is infused with charcoal to eliminate nasty smells. This is not a compression base layer but is a tailored slim fit that generally fits well on most "normal" body shapes.
The activated charcoal added to the fiber is reported to reduce drying time by up to 50%
What we like
Good fit without the use of elastane
Excellent brand name
Top quality fibers and fabrics used throughout
Charcoal reduces unpleasant post ride smells
What we don't like
One color only (black)
Only standard sizes available
Castelli Flanders Long Sleeved Base Layer with Neck Warmer
This highly rated garment from Italian company Castelli easily sits in our list of best cycling baselayer. Made from 100% polyester and polyester fleece this midweight (6.5oz.) offers a slim fitting and is available in a range from Xsmall to XXlarge. This Castelli comes with mesh underarm panels as you would expect but that main difference of course is the neck warmer.
For those occasions where you need neck protection and for those of us prone to neck problems, this is the one for you.
What we like
It has a neck warmer
Very warm
Fleece lined
What we don't like
Despite the underarm mesh, still prone to hold odors
Castelli Core Seamless Base Layer
The second offering from Castelli on our best cycling baselayer list is the Castelli Core Seamless.
Castelli has overcome the Spandex "problem" of feeling okay when you put it on, to feeling wet after you have been cycling. They have developed a blend of polyester and polypropylene fibers that keep you warm and dry but also give you the stretch that you expect from Spandex.
The "wicking" makes riding a far more comfortable affair without compromising on warmth.
What we like
Seamless design
Good wicking properties
Warm. Ideal in temperatures from 39-61ºF
What we don't like
Alpinestars Tech Top Long Sleeve
You may be more used to seeing the Alpinestars logo on a Nascar drivers suit than on a bicycle but don't let that put you off. Not only do Alpinestars make a triple layer flame retardant suits costing hundreds of dollars, they also make a very good cycling base layer too.
The Tech Top Long sleeve boasts quite radical design features with strategically placed mesh areas to aid ventilation and wicking. Made from a blend 84% Polypropylene, 8% Polyamide, 8% Polyester the Alpinestars is warm, comfortable and "dry" base layer that you may well appreciate.
What we like
Seamless construction
Hi-tech approach company
Radical use of mesh
Warm and good wicking properties
What we don't like
Top of the range price
Superhero looks may put some people off
Things to consider when buying the best cycling baselayers for winter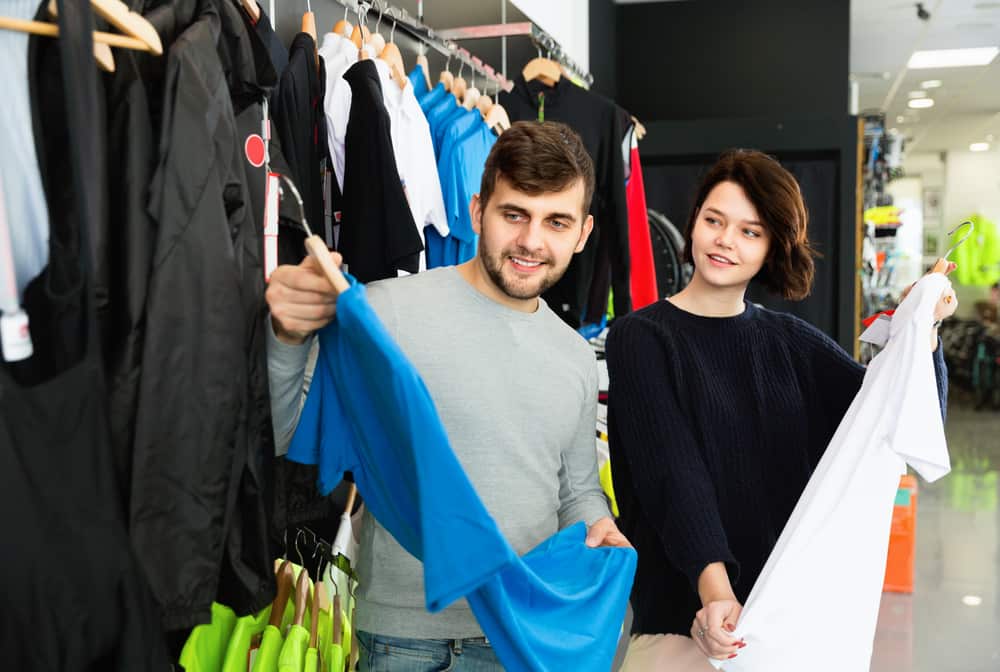 There are a number of factors to consider when buying a baselayer. These are our top three.
What riding will you be doing?
The type of riding will influence your choice when buying the best cycling baselayer for you.
If you are an endurance cyclist or an occasional weekend tourer then there will be an ideal base layer for you. For the faster paced, longer distance type rider then you should probably be looking at the lightweight versions, whereas if you tend to ride shorter distances in colder weather, then the heavier weight versions are the one for you. Only personal experience will give you the right answer, it may be that you combine both types of riding at different time, then you may need more than one base layer?
And don't forget, if you are prone to cold hands, you may want to have a quick look at our post on best cycling gloves. Just click here
What material?
The traditional material for base layers has in the past always been merino wool. They are good in so far as they are comfortable to the skin and they don't hold body odors. The problem with merino is that it is difficult to look after and they do not have the same "wicking" properties, that is removing the sweat as man made fibers. This is why we have man made fibers on our best cycling baselayer top five.
Fit and shape
The fit and shape of the baselayer is down to the wearer. It is up to you, some people prefer long sleeves and others short. Some go for the tighter compression style some for the more looser fits. In order to do its job properly, the baselayer should fit snugly against the skin, the snug fit helps the wicking.
Caring for your baselayer
When you get your best cycling baselayer, you will find that it comes with care instructions.
For goodness sake read them and follow them.
Some,if not most of the fabrics and fibers used will have specific instructions suited for each product. It is ESSENTIAL that you follow these instructions all the time. There can be nothing worse than seeing your lovely jet black,figure hugging baselayer suddenly becoming a multi-shade rag that may just fit Ken. Or Barbie for that matter!
Best Cycling baselayers for winter – FAQs
Q. What is the best cycling baselayer?
A. We think that the Under Armour Cold Gear Long Sleeved Compression Shirt is the best out there at the moment. It has really good wicking properties and it stretches sufficiently to ensure that essential snug fit on the rider.
Q.What is a cycling baselayer?
A. A cycling baselayer is a garment that a cyclist wears underneath his regular cycling jersey. The baselayer is worn to add insulation (keep the rider warm) and also to promote wicking to move the sweat away and help your body regulate its temperature.
Q. Are cycling baselayers worth it?
A. Generally speaking the answer is yes. Whatever the temperature or time of year a rider will want to wear a baselayer to help keep the moisture from his sweat away from the skin.