Introduction
It doesn't matter if you are an absolute beginner , there is one thing you will certainly be looking for and that's finding the most comfortable bike seat for men.
There are literally dozens of manufacturers out there who claim to make the most comfortable bike seat for women
The fact is that every man's physique and every man's requirement in a bike seat is different but we have looked at reports and recommendations of some of the most knowledgeable sources in the cycling world to try and give you some pointers.
What we are looking at today are 6 of the most comfortable bike saddles for men available in the market today.
Roadbikes
Fizik's Antares T1 Versus Evo
Fizik's Antares T1 Versus Evo is a long-distance saddle made from a carbon reinforced nylon shell, foam filled and Microtex cover.
The foam and Microtex cover cushioning for the soft tissue areas particularly over longer distances. Designed to evenly distribute pressure over the maximum area it also has a full length channel, again designed to reduce pressure on soft tissue regions.
The Antares T1 Versus Evo is used by professionals and amateurs alike, it's just as happy on smooth surfaces as on the harshest of roads. Lightweight and sleek, the Antares T1 Versus Evo looks the part and IS the part.
This is a top of the range model that will not disappoint.
What we like
High quality materials throughout
Clever design distributes weight evenly
Lightweight
Long-distance riders love it.
What we don't like
Supacaz Ti Ignite
"Don't judge a book by it's cover." This can be said of the Supacaz Ti Ignite, the color schemes on these saddles are almost as dazzling as the technical specs.
Officially a short saddle, the Ti Ignite is not as short in the nose as some models and sticks pretty much to the traditional saddle proportions.It features a center channel and a large cutout portion, Supacaz market this as a unisex model and is available in two widths at 5.5" and 6.1".
The foam padding (Suprcaz call it Kush) is covered by a PU fabric (again to Supacaz design) which does provide good support and a comfortable ride. Below are hollow titanium rails delivering both strength and a degree of flex.
The seat covering is just as good in wet as in dry conditions and is neither slippery or squeaky.
The colors are, shall we say "vibrant" but this shouldn't put you off trying the Supacaz
Ti Ignite it is a very good saddle indeed.
What we like
Comfortable over long distances
Great build quality
Maintains comfort in all conditions
What we don't like
A bit heavy
Color schemes are garish
Sit-up and tourers
Brooks England B67
We have looked at Brooks England saddles previously in our review of Most Comfortable Bike Seats for Women, the comments there are just as appropriate here. Brooks England have been hand making saddles since 1866 and their sturdy steel sprung, vegetable tanned leather seats are as iconic as they are comfortable.
As with the ladies saddles, the Brook England B67 will take a little time to get used to you!
The saddle seat is a natural product and in time will adjust to suit your butt. Thankfully not the other way round.
What we like
Iconic design
Handmade
Best quality materials throughout
Sturdy
Brooks England plate on the back
What we don't like
Takes time to get used to. (Well worth the effort)
ISM Urbaine (Steel Rails)
Another "unisex" saddle this time from ISM.
A far more chunky affair than the Brook England with a quite obvious heavily padded seat.
Sitting above the stainless steel rails is a foam padded nose-less seat.
The theory is that this nose=less design removes pressure from soft tissue areas and therefore delivers a more comfortable ride.
What we like
Nose-less design is very comfortable
Suitable for tourers, hybrids and spin cycles
Good design center cut-out for ventilation
What we don't like
Some find seat a little firm
Giddy Up! Bike Seat
This amazingly popular memory foam filled bike seat is a hit with men,women young and old alike. The foam is covered by a faux leather waterproof material. Below are two rubber ball shock absorbers that take the jolt of almost any surface.
The Giddy Up! also has a built-in LED light array which illuminates in the dark, maybe all seats should have this?
Suitable for most bikes including hybrids and spins, the Giddy UP1 ships with a protective cover and fitting kit.
What we like
Waterproof seat
LED light
Toolkit provided
Mass appeal
What we don't like
A little firm for some
Batteries don't last very long
Roguoo Comfortable Bike Seat
This is not the first time InspiredCyclist.com has come across this guy.
We have already mentioned it in our article Most Comfortable Bike Seat For Women
In that post we told our readers that it has been hailed as the most comfortable bike seat in the world. If sales figures are anything to go by, they could be right. This incredibly low priced seat is popular with men and women alike.
The gentle transition from nose to seat seems to be a key factor in making this foam filled seat a winner.
What we like
Very low price
Ergonomic design
Transitional nose suits most rider shapes
Hardwearing
What we don't like
Color schemes are a bit garish
May not suit "heads down riders."
Things to consider when buying a men's road bike saddle
Riding position and type of riding
Bike saddles are very often designed gender specifically and this should be considered when purchasing.
Similarly the type of riding that you will be doing is very important, if you are looking for a "nice" seat if you cycle down to the shops, then you don't really need the sleek, lightweight seats you normally find on a racing bike.
Also your riding position is a crucial factor, don't dismiss the idea of seeing your local cycle fitting specialist. These specialists have the training, equipment and experience to analyse your physique and advise you which way to go.
Central groove or cutout
There seems to be a trend to having a cutout in the saddle, particularly for endurance and road models. The principle of this cutout is to relieve pressure on the male soft tissue region and therefore making the ride far more comfortable.
Although in the case of the oversized where there is no groove, these seats are more suited to shorter distance riding rather than endurance.
Padding doesn't mean comfort
We have mentioned this in previous paragraphs but it is just as well to mention it again.
Although padding, whether foam or gel can be fantastic but overly padded seats can cause problems especially in endurance riding. Some of the padding, and the oversize of the saddle can cause chafing and other issues.
The phrase "horses for courses" works pretty well in this situation!
Get your saddle fitted by a professional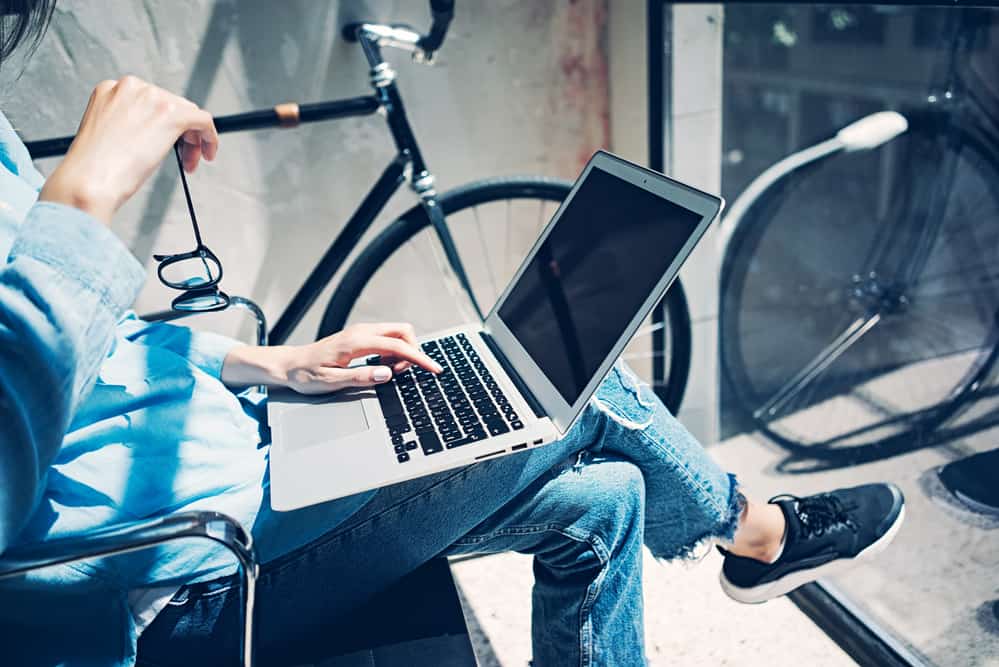 We mentioned this earlier and also in our post on the most comfortable bike seats for women.
We cannot emphasise this enough, look up your local professional on Google and invest in this time. It could save you loads in the long run.
FAQs
Q.What is the most comfortable bike saddle for a man?
A. Having looked at so many bike seats our decision is that the Fizik's Antares T1 Versus Evo
Is at the top of our list. It's design, materials and weight along with the recommendations of so many endurance riders, this saddle just seems to tick all the boxes.
Q.Is a wide bike seat more comfortable?
A. Not necessarily. Although the wider seats may appear more comfortable, their additional width can cause chaffing when riding. This can lead to all number of issues, saddle sores and worse, so caution is needed.
Q. Can I make my bike saddle more comfortable?
A. There are number of things you can do. Start here at our article on Bike Seat Pain For Men
Conclusion
One thing is for sure and that is that everyone is different.
We hope that there is something in our article that helps you decide which bike seat is the one for you. The Fizik may not work for you as it is more of an endurance model but in any case have a look around. There's a lot of good stuff out there.
Good Luck.